It costs anywhere between $850 and $3,500 to reupholster a sofa, depending on the size of the couch, materials used, embellishments and style, the location of service, labor costs, and other additional considerations.
How much does it cost to have furniture reupholstered?
Some pieces of furniture are more expensive than others. A sectional sofa, for example costs up to $3,500 compared to around $1,000 for a standard sofa.
How often should you replace your couch?
Depending on how well you maintain your couch it should be replaced every 5 years. Well-maintained couches with regular cleaning can last up to 7 years, while in a home with pets and kids it's only around 3.
What kind of fabric should I use to reupholster a chair?
Any stain resistant fabric like a cotton polyester blend is a good choice for a chair. However, there are many fabrics to choose from such as cotton, velvety or polyester.
Can you reupholster a couch?
Yes, if the couch frame is in good shape you can. And even if it is not, you can have it fixed and give new life to an old couch.
How much fabric do I need to recover a couch?
A standard 8-foot couch requires 18-20 yards of fabric.
How can I cover my old couch?
Contact a professional to reupholster your couch with new fabrics and cushions. A professional has the tools and equipment necessary for the job and it will last longer than a slipcover.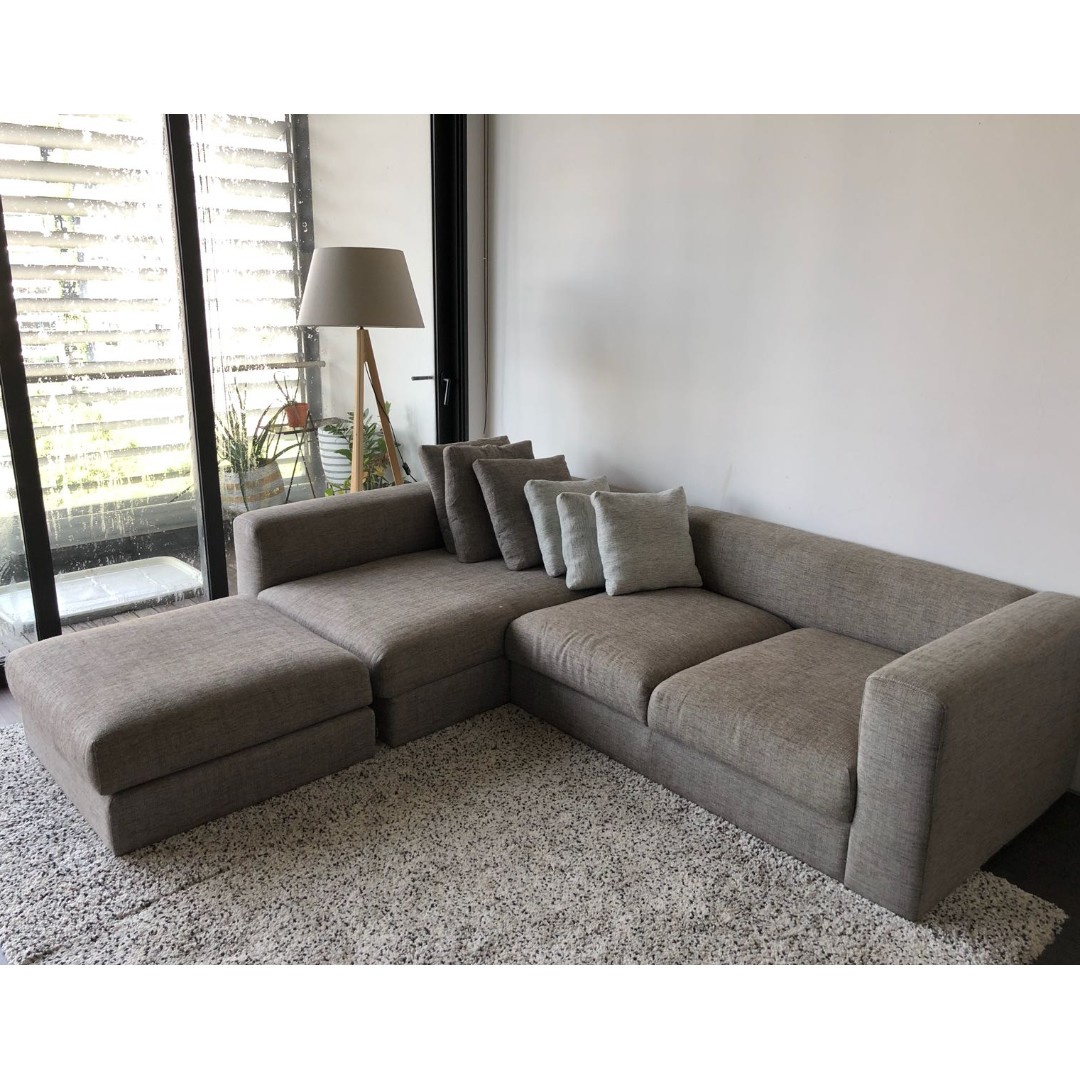 If you are in Singapore and is in need of an update for your couch to these fabrics, then contact us. The usual cost for reupholster/upholstery will start from SGD $950 and above for a 2 seater or SGD $550 and above for an armchair. If you custom made a sofa in Singapore, the price starts from $2800 onwards. Ask for over stocked fabrics and you may even get a better price.
Whatapps photos of your sofa and size to (+65 90305057 , Vince ) you can speak directly to us or email: info(at)centrepiece.com.sg to discuss your order. We don't have call centres or customer service departments, you speak directly to the people making your sofa.
Restoring beauty and beyond – Reupholstery SG
Shop @: Centrepiece Lazada
Find sales/clear stock @ : Carousell
Stay Connected
Contact www.centrepiece.com.sg or email: info(at)centrepiece.com.sg
Note: If you are a new customer, and you need the upholster to do home visit, a SGD $50 will apply for upholstery services. However, this amount can be reimbursed once you have made the deposit. For existing customers, fees may be waived.
Do make an appointment to visit us at our workshop where you can see hundreds of fabric samples and the workshop. Whatapps now at +65 90305057.